Escape, Relax, Enjoy
---
Welcome to Mountain Vista Campground, your scenic retreat into the Pocono Mountains of Northeastern Pennsylvania—the perfect setting for your unforgettable summer experience with the family. Check out our amazing on-site fun, events, amenities, and our incredible camping and lodging options. However you choose to stay, you will be surrounded by family fun and memory-making!
Amenities
Free Wi-Fi
Laundromat
Recreation Hall
Firewood For Sale
Pavilion
Camp Store
Dog Park
On-Site Fun
Stocked Fishing Pond
Tennis Court
Swimming Pool & Sunray Falls
Splash Pad
Mining Sluice
Playground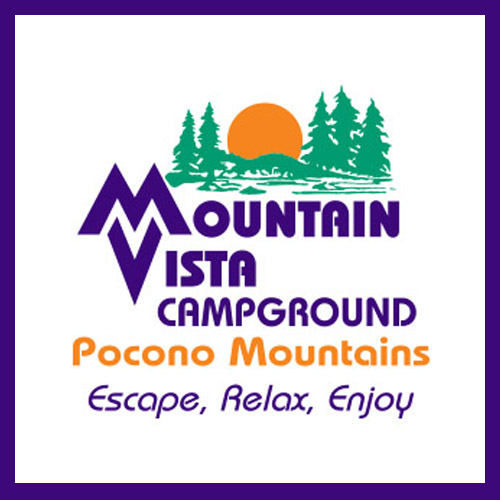 "We've been camping here since 2002… every year. They have beautiful cabins here– you can have private showers, baths, you can do your cooking, and they're nice and quiet. Many of them are brand new. Mountain Vista is really just a great place to come and relax."

— John A.

"We camped at Mountain Vista with our own children, and now we're doing it with the next generation too. Because of our likes of camping, it's rubbed off on them, and so they get all excited to come camping here. We love to go swimming together, hiking around and looking at the scenery, chatting with folks, and making new friends along the way. It's always so fun and uplifting."

— Sandy A.