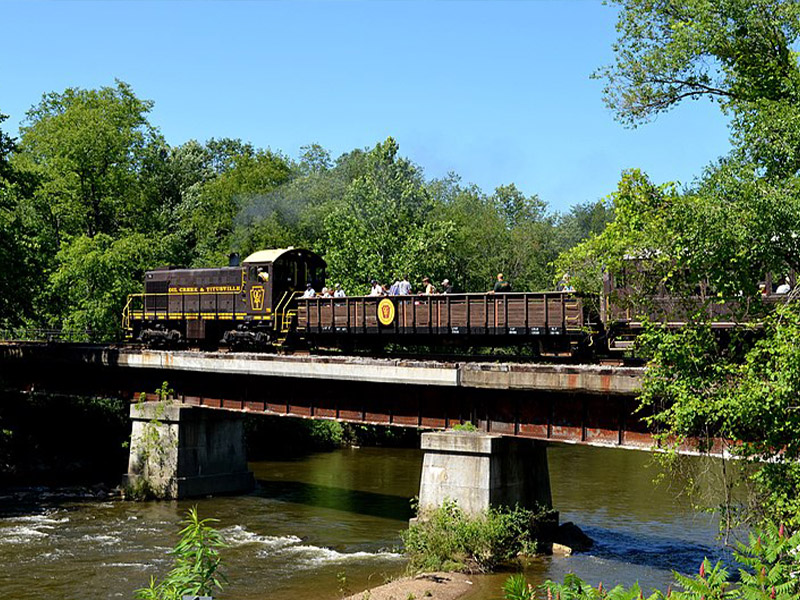 Oil Creek & Titusville Railroad
409 S Perry St, Titusville, PA.
---
Your 3-hour round trip will take through scenic Oil Creek State Park, to where oil history began. You'll learn about the people and places that made up Pennsylvania Oil Country. Your family can share the fun of train travel and relive history. See a variety of wildlife from groundhogs to bald eagles, with ducks, deer, and blue heron, as well as the occasional black bear.